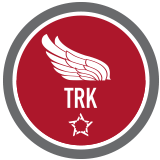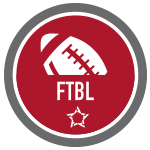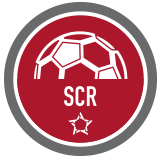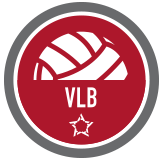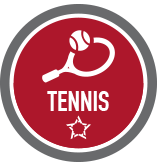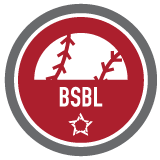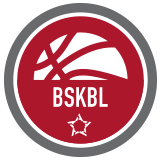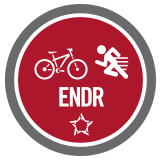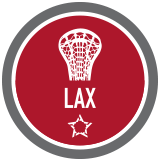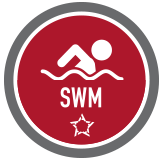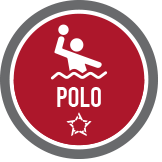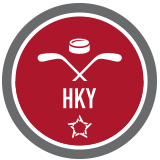 Our sport-specific, individualized programming is designed specifically for athletes preparing for the upcoming season, gaining an advantage in the off-season and keeping their skills sharp during the season. Our programs make athletes faster, stronger and more agile than they ever thought possible.
We have small group classes in both land sports (Acceleration) and hockey. We teach the fundamentals of sports. When did anyone actually teach us how to run? When we were little they just told us to run - and run fast! Today's technology allows us to teach the proper mechanics of running. Our super running treadmills are not your regular treadmills! They go up to 28 miles per hour and up to a 40% incline. The Dartfish technology we use allows the coach and the athlete to break down the runs into individual strides looking at foot strike and knee drive - teaching the athlete how to improve.
We give each athlete a demo of our program. The demo allows the athlete and the parents/guardian the chance to watch first hand how our program and our equipment work. The coach will evaluate the athlete to ensure they are ready to jump into the appropriate class.
We baseline our athletes when they sign up for classes so we have a good starting point - and as they progress through our program, we can show the athlete and the parent/guardian and coaches how they are improving.
No matter what sport, whether you are trying to make the team or going off to a D1 school to play your sport - we have a training program that is right for you!
Acceleration Training

Athletic Republic specializes in running mechanics. We improve your stride length and frequency, knee drive, hip positioning and your arm swing. Acceleration Training will make you fluid and efficient, far more powerful and conditioned than your opponents.
We offer small group classes in both land sports (Acceleration) and hockey.
Hockey Training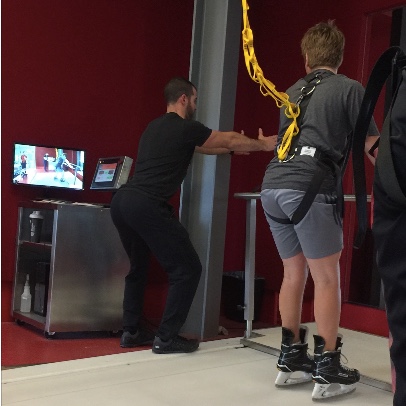 Have a hockey player? Skating is the foundation of hockey. Our hockey classes are designed to get the most speed and efficiency out of every skate stride. We use Dartfish video technology to record the athlete's skates, which allows the coach and the athlete to break each movement down, stride by stride - showing the athlete exactly how they can improve.
It takes proper skating mechanics, explosive speed, quickness and balance to consistently become a top player. This is why hundreds of past and present professional hockey players have trained at Athletic Republic - a proud partner with both USA Hockey and Hockey East.
Team Training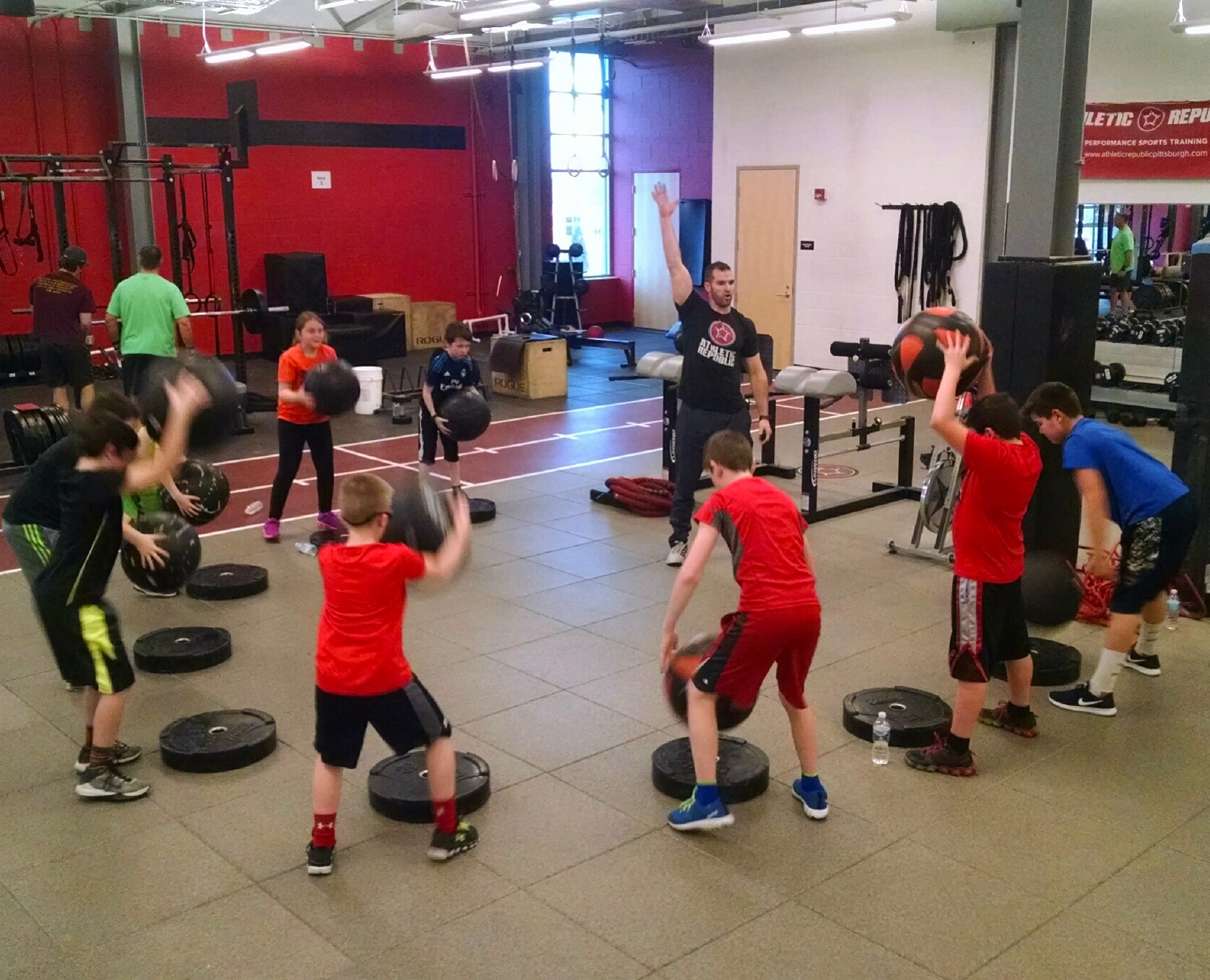 At Athletic Republic, our Teach-Test-Train approach is founded on offering individualized team training programs specifically tailored around the time of year (off-season, pre-season and in-season). Our staff will develop a training plan combining your coaching staff's assessment of your team's immediate needs, coupled with our proven, sport-specific protocols so that your team's athletes can focus on the specific elements of their game to improve their playmaking skills.
Strength/Weight Training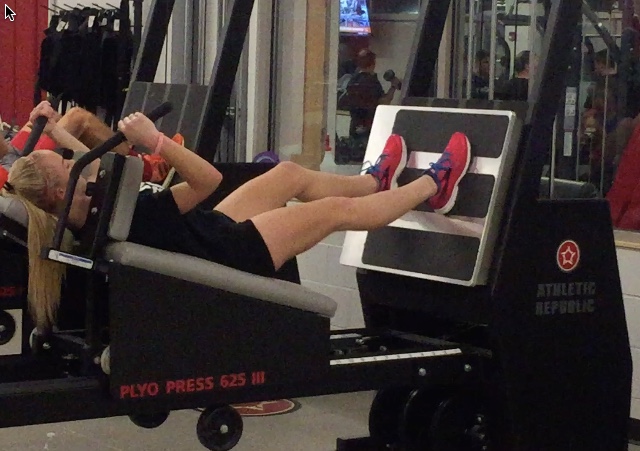 Our weight training program is designed specifically for each athlete's sport, training age, gender, and imbalances. The foundation of our program is to build a more injury resistant athlete. As a result, we spend a lot of time developing decelerating musculature and healthy joints such as hips, knees and shoulders. Additional considerations include: energy systems, movement patterns, primary as well as secondary movers, hypertrophy, strength, power, and endurance. We use everything from free weights and kettle bells to bands and boxes. This is not your local sweat shop. Our athletes are under the watchful eye of an instructor to ensure they are being taught the right way to push themselves.

Click here for Classes
Plyo Floor



One of the essential parts to training for any sport is the importance of footwork. Our facility comes equipped with a specialized Athletic Republic high intensity Plyometric Floor. No other training facility can call this unique piece of equipment their own.
The Plyo Floor is a cushioned floor that maximizes quickness and explosiveness while improving dynamic stability. This floor is a potent development tool for dramatically improving powerful movement, expanding your movement base and developing dynamic stability.
The Athletic Republic Plyo Floor (PF) also utilizes quick lock resistance cord hooks to maximize quickness and explosiveness while improving dynamic stability, essential for improving movement skills and overall athleticism.
The dynamic of this floor allows our trainers to gauge just how far your range of movement can go as well as your balance, speed and footwork ability. Each session on the Plyo Floor is modified to fit your specific need and skill level. From football to soccer the plyo floor is the perfect footwork improvement tool for any athlete in or out of season.
Return 2 Play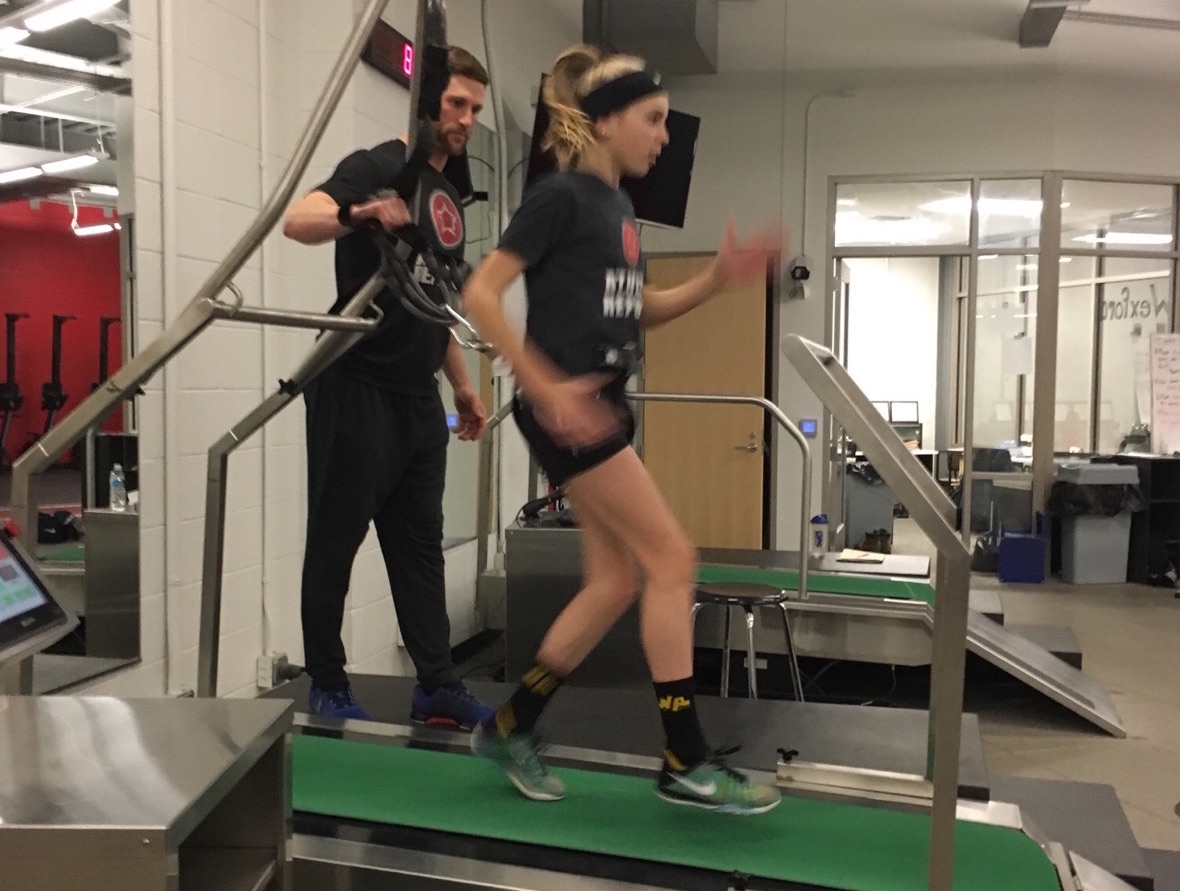 Athletic Republic training programs are designed to not only help athletes improve their performance, but also reduce the risk of injury. However, even the most well-conditioned athletes sustain injury - it's part of the game.
Thats where our Return 2 Play programs come into play.
ACL Bridge Program
Athletic Republic's ACL Bridge Program bridges the gap between physical therapy and an athlete regaining functional independence and confidence to return to the sport he or she loves.
ACL Bridge carefully monitors and evaluates key measurements, including:
Strength
Flexibility or Range of Motion
Stability
Mobility
Power
Concussion Recovery Program
Our concussion recovery program is designed to facilitate a safe re-introduction to daily activity, school and eventually, sports. We believe this is a collaborative process with the athlete, parents, coaches, trainers, and medical professionals.
Private Training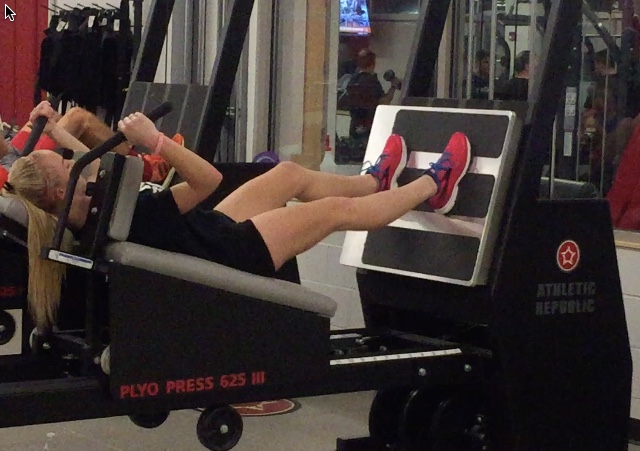 We understand each individual is different in terms of goals, needs, and athletic ability. Athletic Republic's private training sessions cater to athletes and adults searching for the ultimate, customized program and one-on-one attention in areas of speed and power development, sports specific training, general fitness, and nutrition. Succeeding in the goals you have set for yourself requires dedication, continual feedback, and our training expertise. Combining Athletic Republic's specialized training equipment, science proven training protocols, and years of experience our staff will transform athleticism and overall well being.
Call us at 724-933-4300 to schedule your demo today!! No commitment needed.
Follow us on social media.